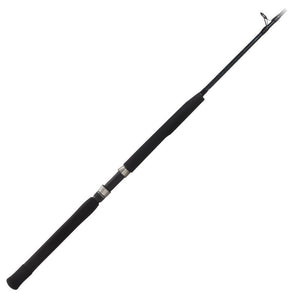 Shimano Tallus TLC59XHRS Slick Butt Roller Rod - Black
The Tallus Series Rods were designed for anglers on both the Atlantic and Gulf coasts. Heavy duty in their construction, Tallus trolling rods are built to perform.
Rod Length: 5'9" Line Rating: 40-60 lb. Power: Extra Heavy Action: Fast Guides: T+6 Guide Type: AFTCO Roller Stripper/Tip Guides Handle/Butt: Slick Butt Color: Black Braided Line Rating: 40-80 lb.